How do I place an order
1.Input your shipping address:

Before you start an order,add New Address,fill the address in details,and "save",maximum 10 addresses for one account.
Set up your default shipping address:choose the address and Save as the default address.this will be your default shipping address when you place an order:
2.
Search by products or suppliers name.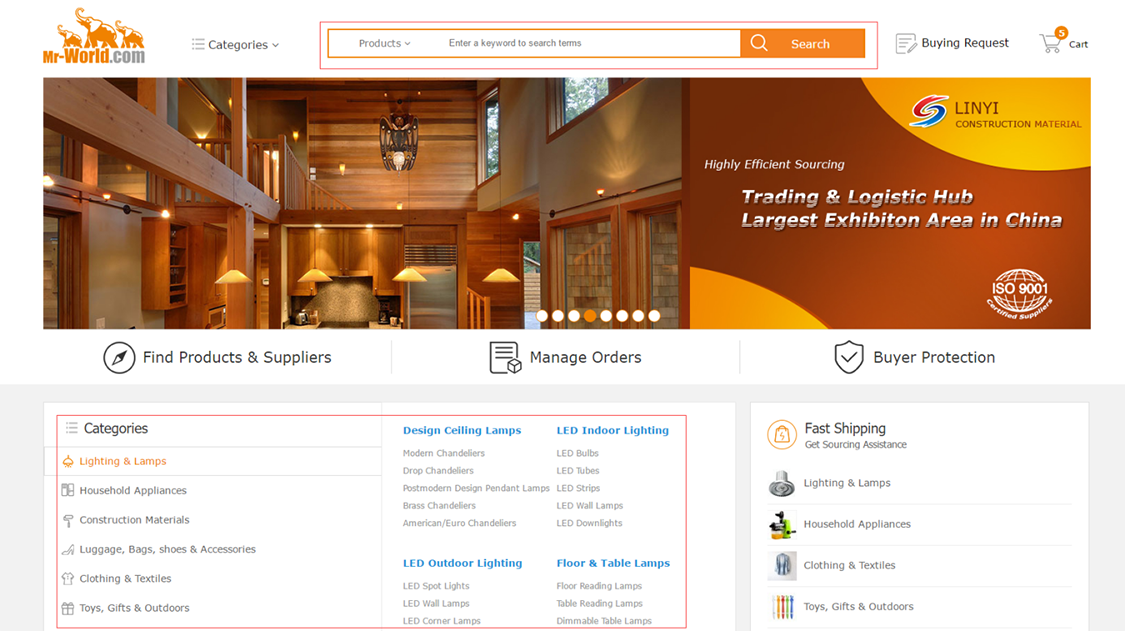 3.Choose other terms.


4.Choose the product and Buy Now.





And you can also add this product to Cart then buy it.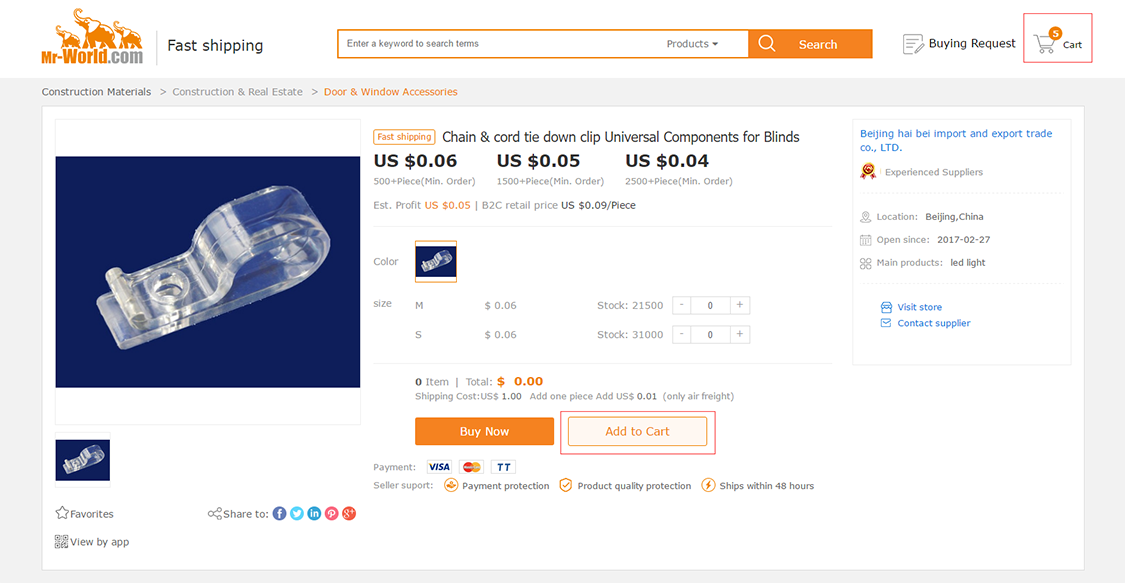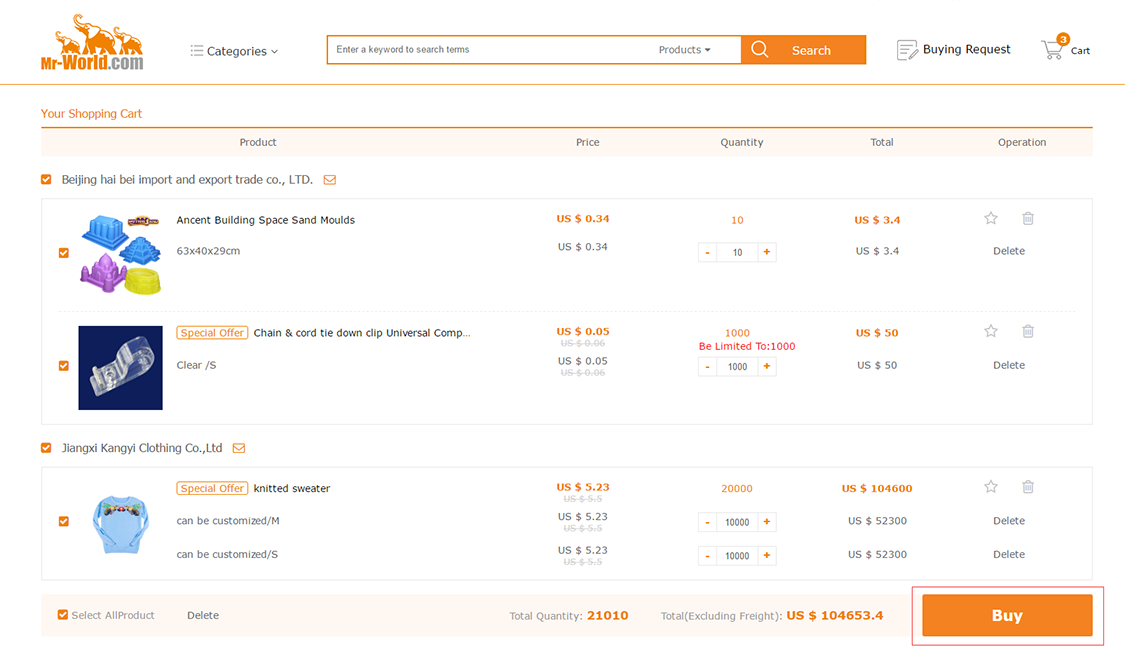 5.Confirm the order:please confirm the shipping address、the product details and the price,then place the order by"Order Confirmation":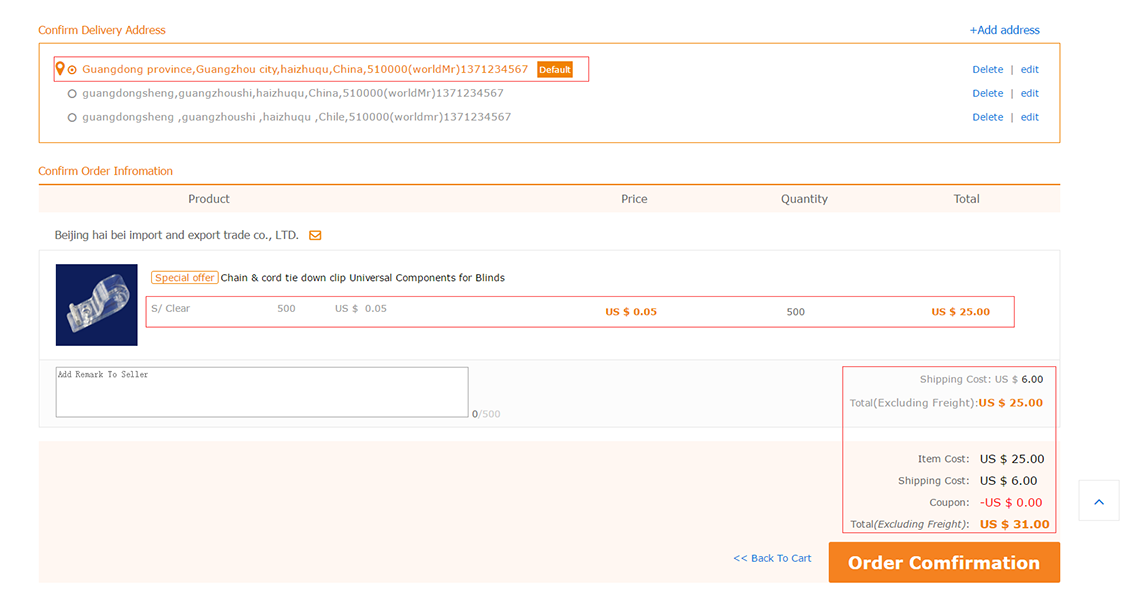 6.Choose a payment for the order:



7.Awaiting Confirm Freight
Awaiting Confirm Freight will count down in 7days, please contact the seller for freight confirmation.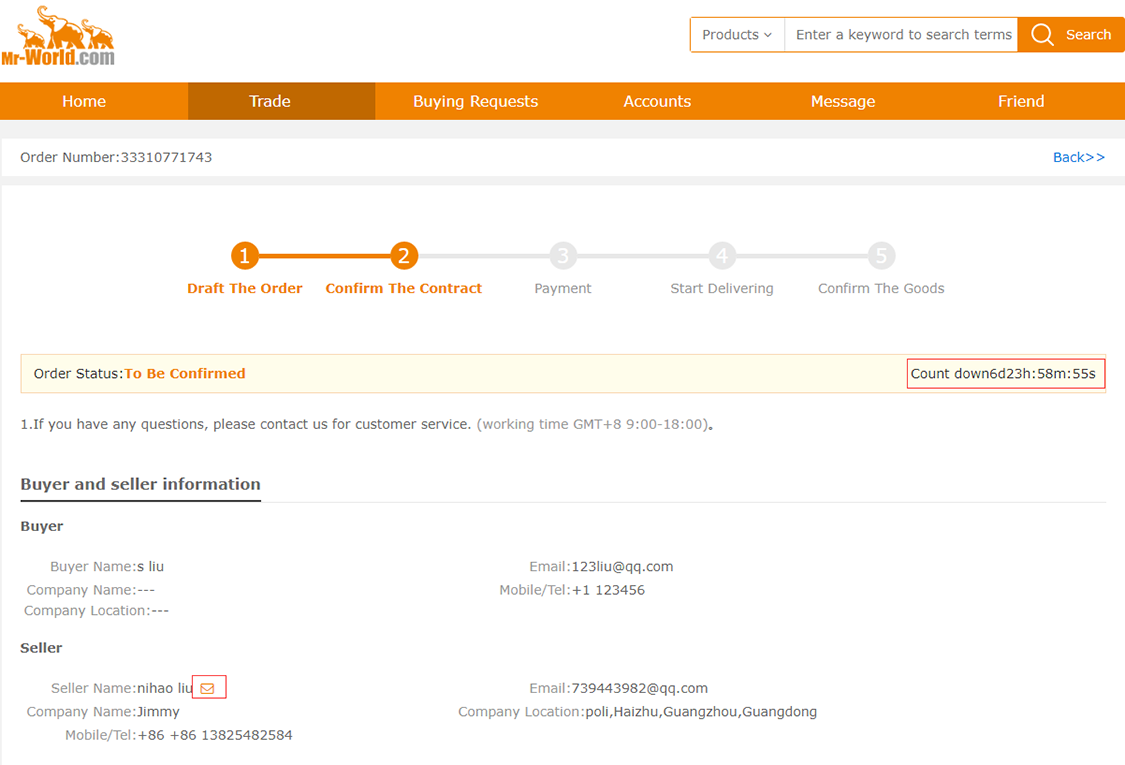 8.Awaiting Payment
Awaiting payment will count down in 3days, you can pay by Escrow/T/T/PayPal.



9.Awaiting Audit Credentials
The order payment by T/T will need to pass audit credentials, it count down in 7days.
Notice:T/T record file should including amount,T/T Reference Number,transfer time,etc. in clear photo.


10.Awaiting Delivery
After Audit Credentials, please contact seller for delivery.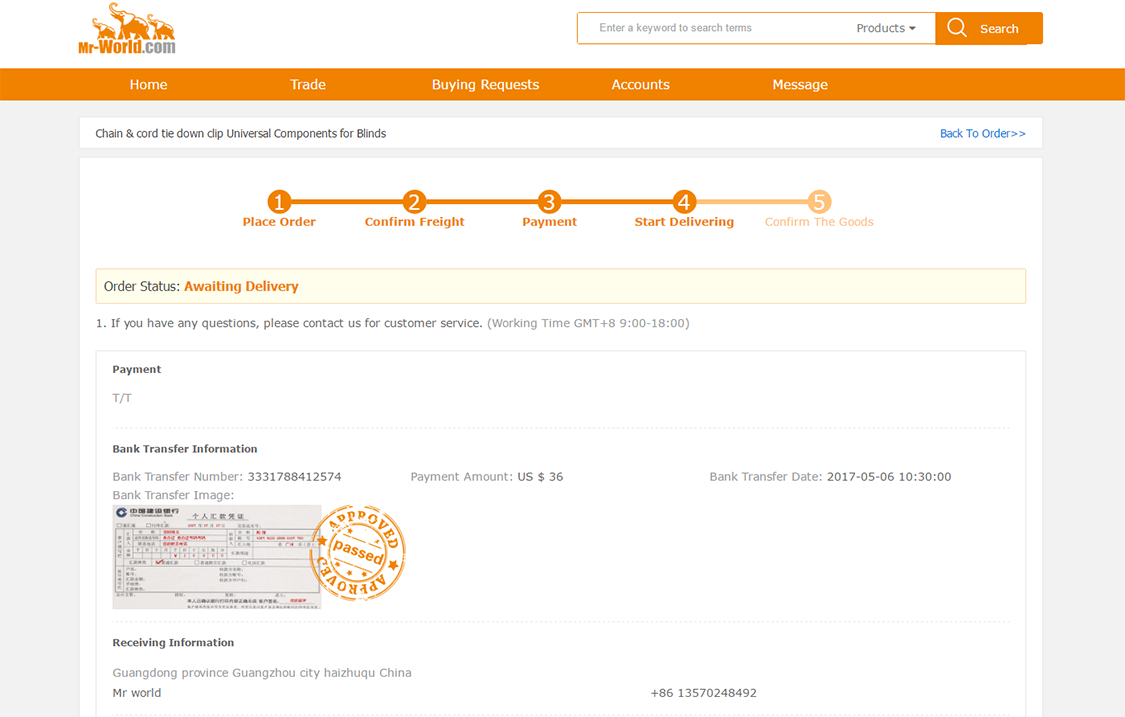 11.Awaiting Receipt
After receiving the goods and confirm the order competed,"Confirm Receipt"then finish the order.if payment on Escrow, you will need to confirm receiving on Escrow website;